Muller Thurgau Gassner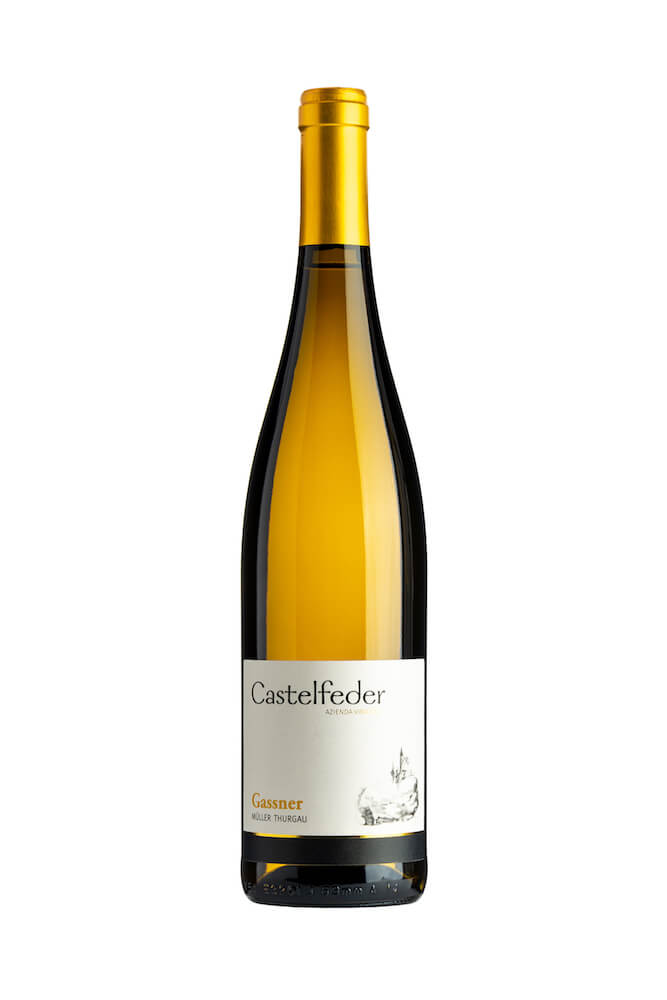 To enter into the world of Castelfeder is to soar across an unspoken threshold into the lush valleys of the high Adige River. Driving from Lake Garda, from Veneto, through Trentino, you discover yourself, without warning, in what feels, sounds, and tastes like German wine country. Gunther Giovanett took over the family business in 1989 after his father retired from the daily operations of the winery he founded in 1969. Located in the center of Neumarkt, in the South Tyrol region of Italy, the Giovanett family produces a range of unique wines. Now into their third generation, Gunther and his son Ivan are gaining a better understanding of the special micro-climates that exist in the Alto-Adige and South Tyrol regions.
Tasting Notes
Herbs and spice… everything nice.
Cultivation
This Müller Thurgau (cross of Riesling & Sylvaner) grows at an altitude of almost 900m above sea level in one of the highest vineyards in South Tyrol. The extreme temperature fluctuations of up to 15°C are beneficial for this grape variety, which develops best at this altitude on the sandy gravelly soils with clay, very intense floral and fruit aromas. Hand picked, cold maceration for 12 hours, gentle pressing.
Vinification
Alcoholic fermentation in stainless steel.
Aging
Aged for 6 months on fine lees.
APPELLATION
Vigneti delle Dolomiti IGT
ABV
13%
ALTITUDE
900 meters
SOIL
Sand, gravel
PHILOSOPHY
Sustainable