Rose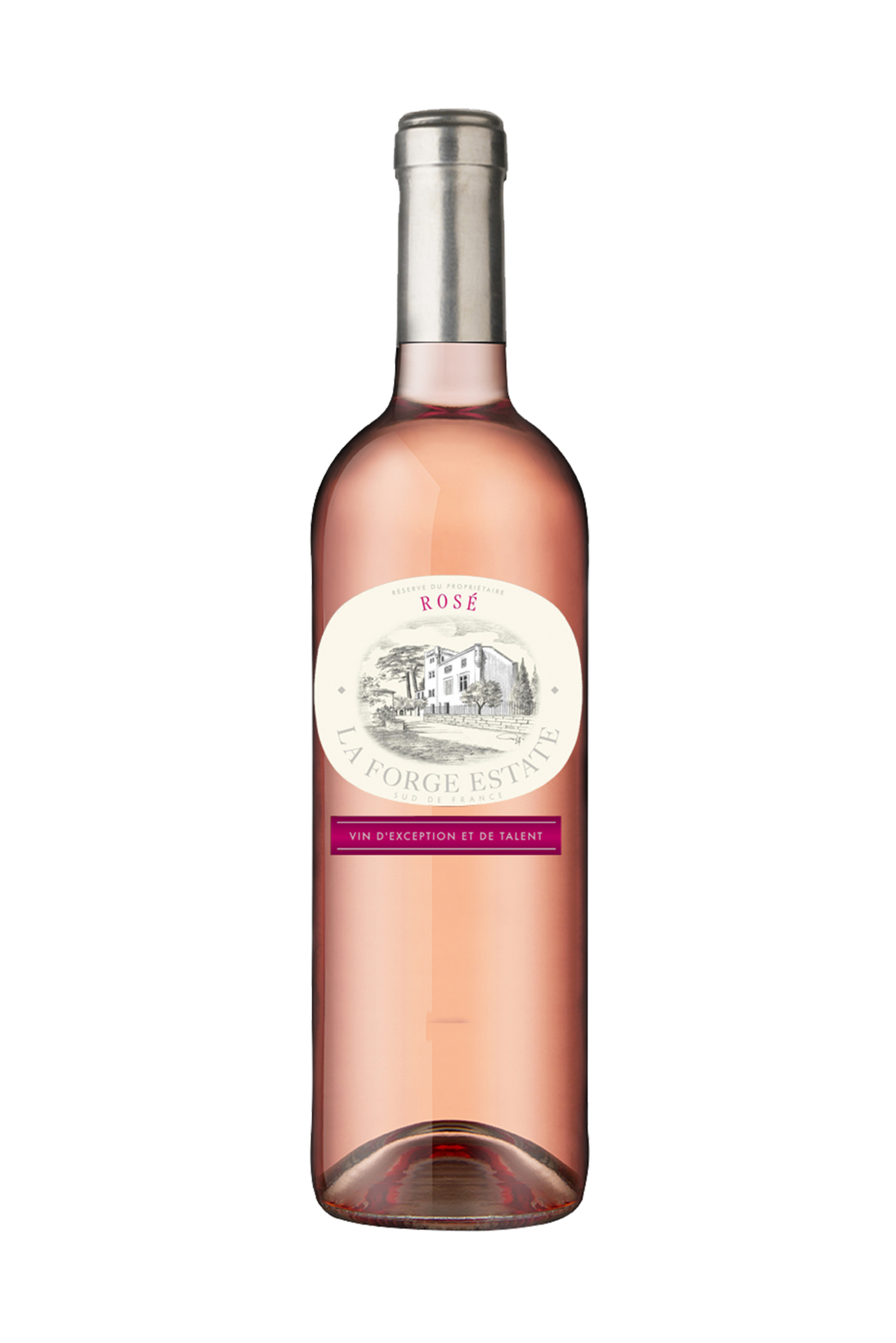 Jean-Claude Mas, first-generation winemaker, fourth generation grape grower, and owner of Les Domaines Paul Mas, is a leader in fine winemaking in the Languedoc region of Southern France. Since taking the helm of the family winery in 2000, he has prioritized sourcing the highest quality grapes from twelve privately-owned estates and premier growers in the Languedoc to make wines of authenticity and refinement. The result is a collection of charming wines that burst forward with the warmth and stunning beauty of the region. La Forge Estate wines symbolize a harmonic fusion in the realm of winemaking—Old World wines with a New World attitude. They are made from carefully selected grapes from the Domaine's best contracted vineyards. The resulting wines are expressive, bright, and aromatic.
Tasting Notes
Rich and well balanced longing for a summer day at the beach. Fruity character with a long finish.
Cultivation
Gravel, clay, and limestone soil.
Vinification
The grapes are destemmed and cooled down to 50°F. A pneumatic press is used gently on the grapes and only the free run juice is used for this rose. Fermentation lasts for three weeks on average at 63°F with selected yeast.
Aging
The wine is aged on its lees with regular batonnage for 40 days.
APPELLATION
Pays d'Oc IGP
VARIETAL
Syrah
ABV
13%
ALTITUDE
100-180 meters
SOIL
Clay, limestone, and gravel
PHILOSOPHY
Sustainable
AVERAGE AGE
22 years