Chardonnay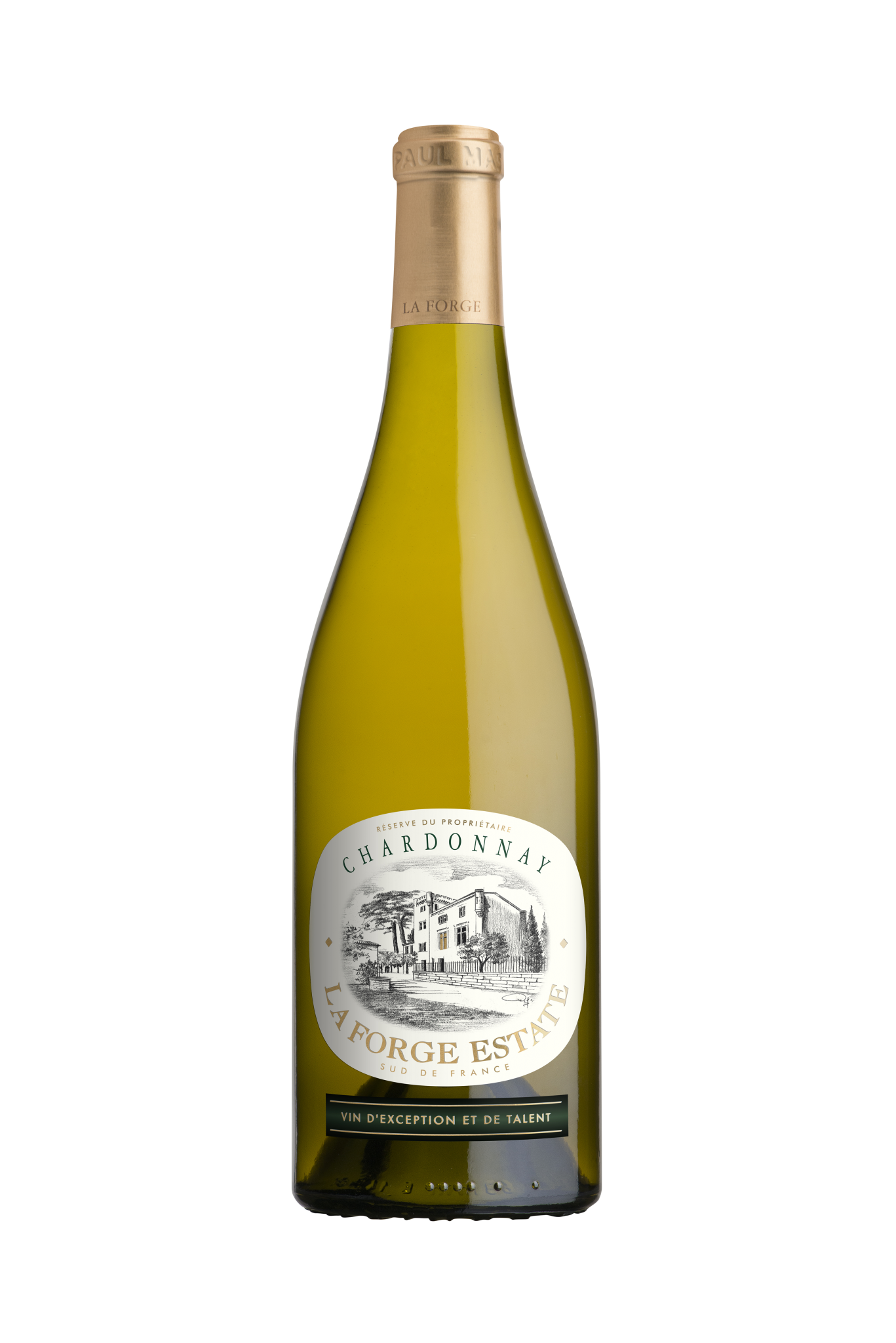 Jean-Claude Mas, first-generation winemaker, fourth generation grape grower, and owner of Les Domaines Paul Mas, is a leader in fine winemaking in the Languedoc region of Southern France. Since taking the helm of the family winery in 2000, he has prioritized sourcing the highest quality grapes from twelve privately-owned estates and premier growers in the Languedoc to make wines of authenticity and refinement. The result is a collection of charming wines that burst forward with the warmth and stunning beauty of the region. La Forge Estate wines symbolize a harmonic fusion in the realm of winemaking—Old World wines with a New World attitude. They are made from carefully selected grapes from the Domaine's best contracted vineyards. The resulting wines are expressive, bright, and aromatic.
Tasting Notes
Bright gold straw color with yellow tints. Elegant flavors of tropical fruits, hazelnuts, lime-blossom and quince with a hint of vanilla and toasted bread. A rich and mellow wine perfect for a relaxing drink.
Cultivation
Vines grow on limestone soils with gravel.
Vinification
Vinification consists of skin contact for three hours. The grapes are then pressed in a pneumatic press. Racking occurs at 50°F with selected yeast. 100% of the must is put in French and American oak barrels where it will ferment for one month at 60°F.
Aging
The wine is then aged in barrels for 4 months.
APPELLATION
Pays d'Oc IGP
VARIETAL
Chardonnay
ABV
13.5%
ALTITUDE
200-250 meters
SOIL
Limestone marls, sandy-loamy texture, locally very gravelly
PHILOSOPHY
Sustainable
AVERAGE AGE
14-20 years